Education at schools doesn't work as it should be?
                                                     Education at schools doesn't work as it should be? 
Education is a right for every child that was born in this country, but nowadays our teenagers have lost interest about learn. They don't feel the will to research how our world works, they have an array of ways for start studying– they can study from humanities and social sciences until chemestry and physics– they can study their world in more than one way, but they don't feel passion for it.
Generally when a student attends to school and they are in middle school; they attend because it's just the stage in life in which they are, but they are not aware how important is to study.
They only want to pass their subjects to make their parents and relatives proud. As a result, they only learn things that they forget the next day, they don't study the topics they saw in the last class and they end up not learning completely.
I think Colombia´s teenagers get interested about learning when they study at university, and that is the reason when they are at university they look for a private teachers in order to get knowledge that they already must have had.
There are a lot of reasons for the decrease inthe quality of education, but one point that must be highlighted is the educational model in public schools (if you see the research about the level of knowledge in our schools you can find out that private schools are highest in regard to knowledge based on the last research published in El Tiempo on September 18th, 2018 in which only 0.5% of public schools are included in the best schools of Colombia). That means that there is a difference between private and public schools concerning the teaching method, but there is more to that: if you see the behavior between private students and public students you can notice that their minds are totally different–they act differently, their goals are not the same because society gives different things that you can expect if you are in this or that social level. It seems your dreams are tied to your social level, or at least that is what they try to instill in our minds.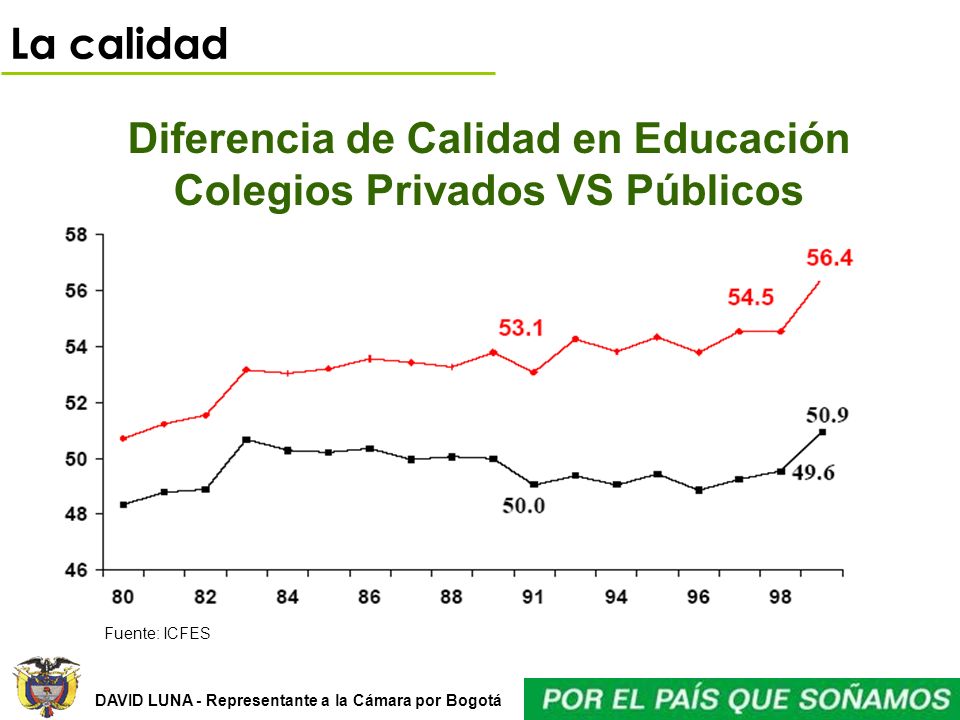 So, where is the source of education problems? In my opinion, the problematic issues are seenin the different aspects regarding methods of education or even within our society–or in our minds. First of all we need to change our mindsets and decide to try change our methods and start to really learn. We need to understand  education should be the basis of our society.